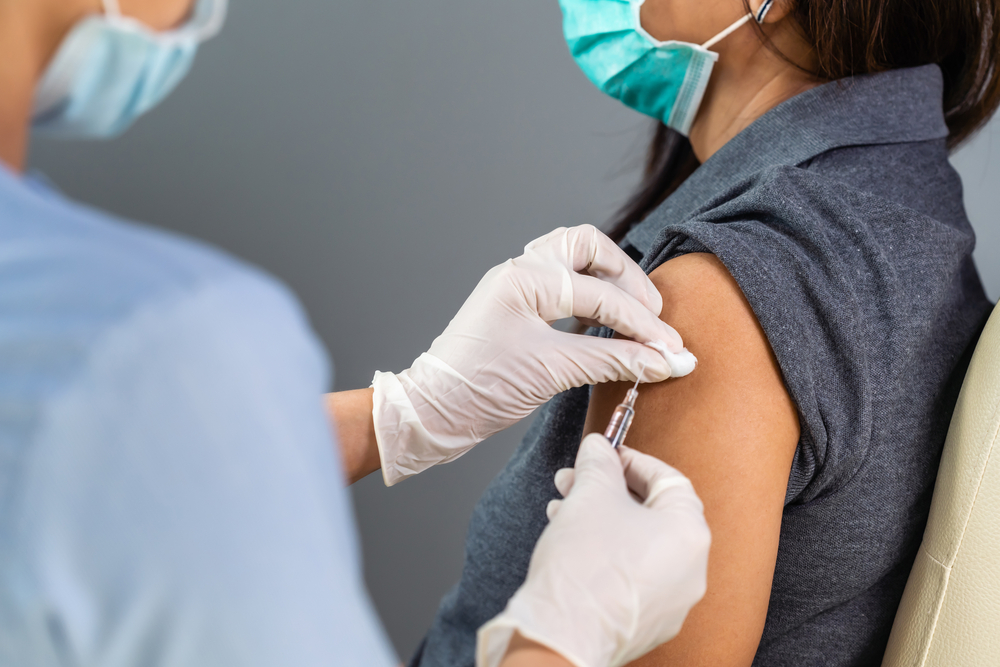 As COVID-19 cases start to rise again due to the highly contagious Delta variant, nursing homes are considering requiring staff members to be vaccinated. Only 59 percent of nursing home staff are partially or fully vaccinated nationwide, and the percentages are much lower in some states.
While 81 percent of nursing home residents are fully vaccinated, the numbers are much lower for staff. Louisiana and Florida have the lowest percentages of vaccinated staff at 43.17 percent and 44.22 percent vaccinated, respectively. Moreover, staff with the closest contact with residents are the least likely to be vaccinated, according to new research.
All this could leave elderly vulnerable to infection, even if they are vaccinated themselves. While the vaccines are very effective, breakthrough infections are possible. And due to weakened immune systems, some elderly individuals may not respond fully to the vaccine.
According to the Centers for Medicare and Medicaid Services, more than 133,000 nursing home residents and nearly 2,000 staff members have already died of COVID-19, and this is likely an undercount because facilities did not begin reporting data until May 2020. While cases began declining when vaccines became available, they are inching up again due to the Delta variant, which has been found to be more transmissible than the common cold. Unvaccinated staff are being blamed for an outbreak in a Colorado nursing home that led to 16 infections and four deaths. There have been similar outbreaks in other states.
Health care organizations had been resistant to vaccine requirements for fear that they would cause lawsuits and staff defections, but in light of the low vaccination rates among staff and the risks to nursing home residents, some senior living organizations have begun requiring employees to get vaccinated. The number two nonprofit senior living organization in the United States, Good Samaritan Society, is the largest care organization to require a COVID-19 vaccine as a condition of employment.
"Nearly all new COVID-19 cases, hospitalizations and deaths are among unvaccinated people, and the overwhelming data confirms that the vaccines are not only safe, but the best and most reliable way to prevent transmission of the virus," Jeremy Cauwels, M.D., Chief Physician of Good Samaritan's parent company, Sanford Health, said in a statement.
According to McKnight's Long-Term Care News, at least 20 other senior living companies have also instituted vaccine requirements. And more are following suit as health care leaders increase the pressure for vaccine mandates, including a joint statement from the American Medical Association and 54 other health care organizations in support of vaccine requirements for health care and long-term care personnel.